In this article I'll be going over my top 5 tech purchases made this year.
These are products that I researched thoroughly prior to purchasing, and found to have met (even exceeded) my expectations.
I specify the price paid at time of purchase, as well as current lowest pricing (in Australia) at time of writing.
(Price: $283AUD, free shipping. Current Price: $325AUD)
If you've been under lockdown with other humans under the same roof, you've come to realise how tolerant (or intolerant) you are towards noises at home. I fall strictly under the latter.
Housework is suddenly initiated in the early hours of the morning. The onslaught of kitchen noises becomes more triggering than ever. Obnoxiously loud people on hands-free phone calls roar endlessly on, chipping away at the last remnants of your sanity.
That's internal noise only – let's not forget general traffic, passing overhead planes, barking dogs, sirens, neighbours' parties, backyard shouting matches, and the ever-consistent cars revving at 3am.
I came to accept an objective truth: if you can't expect people to be quiet, you can always drown them out with noise cancellation (and a louder soundtrack, if need be). Thus began my search for a pair of quality noise-cancelling headphones.
But it wasn't easy. I had two key requirements to satisfy:
Fit my larger-than-average head comfortably for long periods of time
Bluetooth capability and an optional headphone cable for desktop use
After a month of researching I eventually settled on Sony's WH-1000XM3 Headphones, my patience rewarded during an Amazon Prime sale (the Black Friday sale 3 months later was another $40-50 cheaper, I noted with much salt).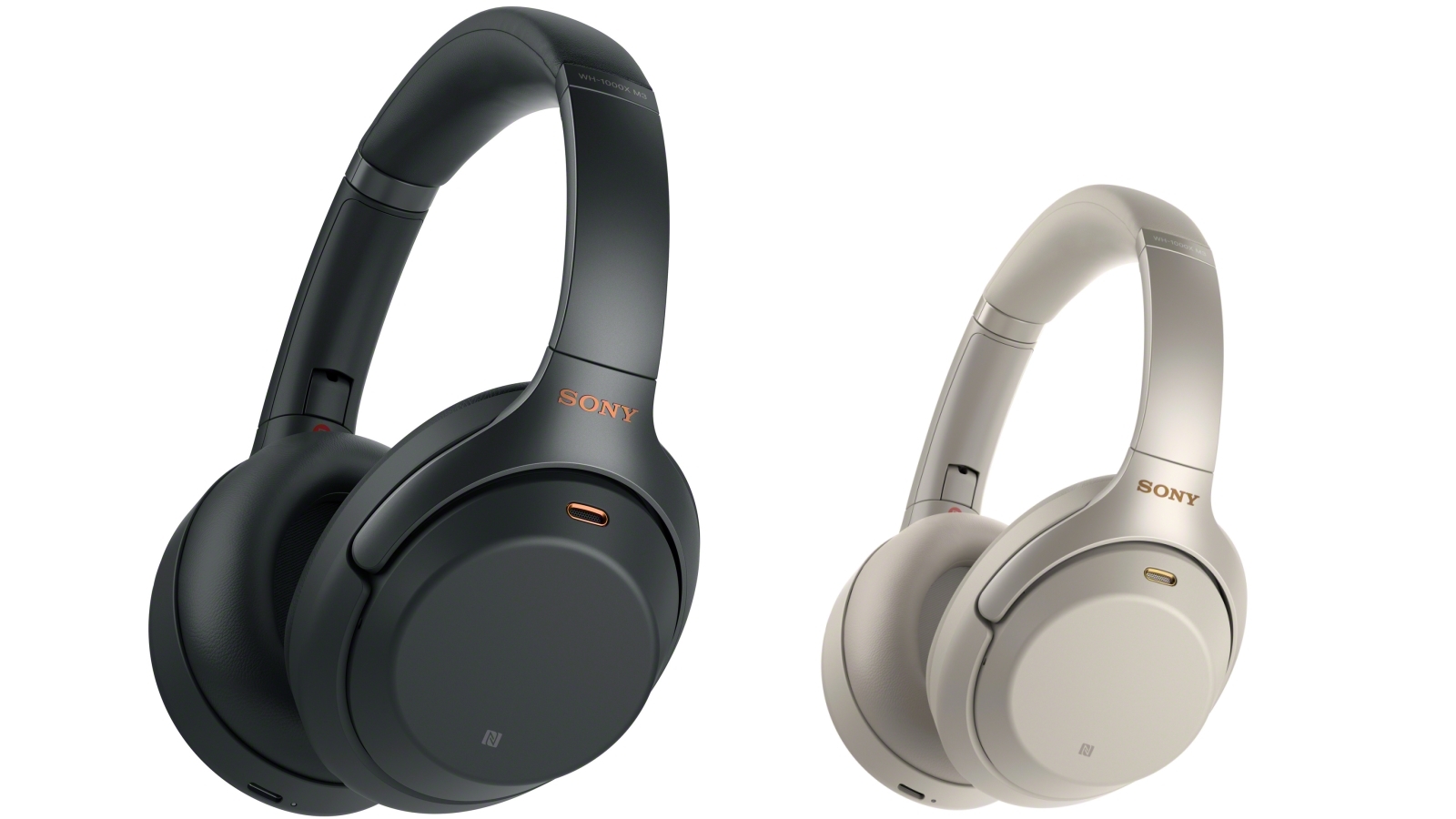 When they arrived the next day, I couldn't believe my ears. Delectable, voluminous bass. Absolutely superb noise-cancellation. Dynamic, adaptive ambient sound control (to hear essential sounds when walking/traveling). Exceptional, reliable battery life. Crispy, quality audio during voice calls. Amply cushioned pillows that hugged me like no parent ever could.
I can't stress how important these are to my ability to focus, get into the zone with my favourite music, and immerse myself into cinematic and video game worlds. Arguably the most indispensable of all is how they allow me to fall into a virtually impenetrable bubble of quiet for sleep.
For daily use at home I'll usually wear them on average for 6-8 hours. On days with more deadlines, use becomes upwards of 10-12 hours. While it's essential to take breaks from wearing, these are without a doubt the most comfortable pair of headphones I've owned. They do get a little warm with extended use though.
The Adaptive Sound Control feature provides various settings you can tweak based on 4 different modes of listening (staying, walking, running and transport). At home I usually have this off by default, turning it on when I head out.
Sony's headphones app features UI that is straightforward and easy-to-use, containing simple sliders and on/off switches to tailor your listening experience.
It's also fully integrated with Google Assistant or Amazon Alexa. I've stopped using virtual assistants for privacy and security purposes.
These headphones can even remember GPS locations that you frequent, delivering individualised location-specific listening profiles (such as your frequented cafe, gym or park).
For obvious reasons, this was the first setting I opted out of. In an ocean of increasingly smart devices, why should I let my headphones of all know where I am?
2. DIY Custom PC Build
(Price: Approx $1,300AUD excluding peripherals, free shipping)
All my desktops I've owned in the past have been custom builds by PC shop consultants. This year I finally decided to undertake the endeavour of building one from scratch.
My previous pc build I'd used for 4 years (FX-8320 3.5Ghz / R9 380 / HyperX Fury 16GB). It had served me well, but it was time to upgrade to a new system as my daily driver.
My main aim was a budget build with plenty of bang-for-buck, focused on maxed out 1080p gaming (but also capable of 1440p and 4K) with RGB goodness.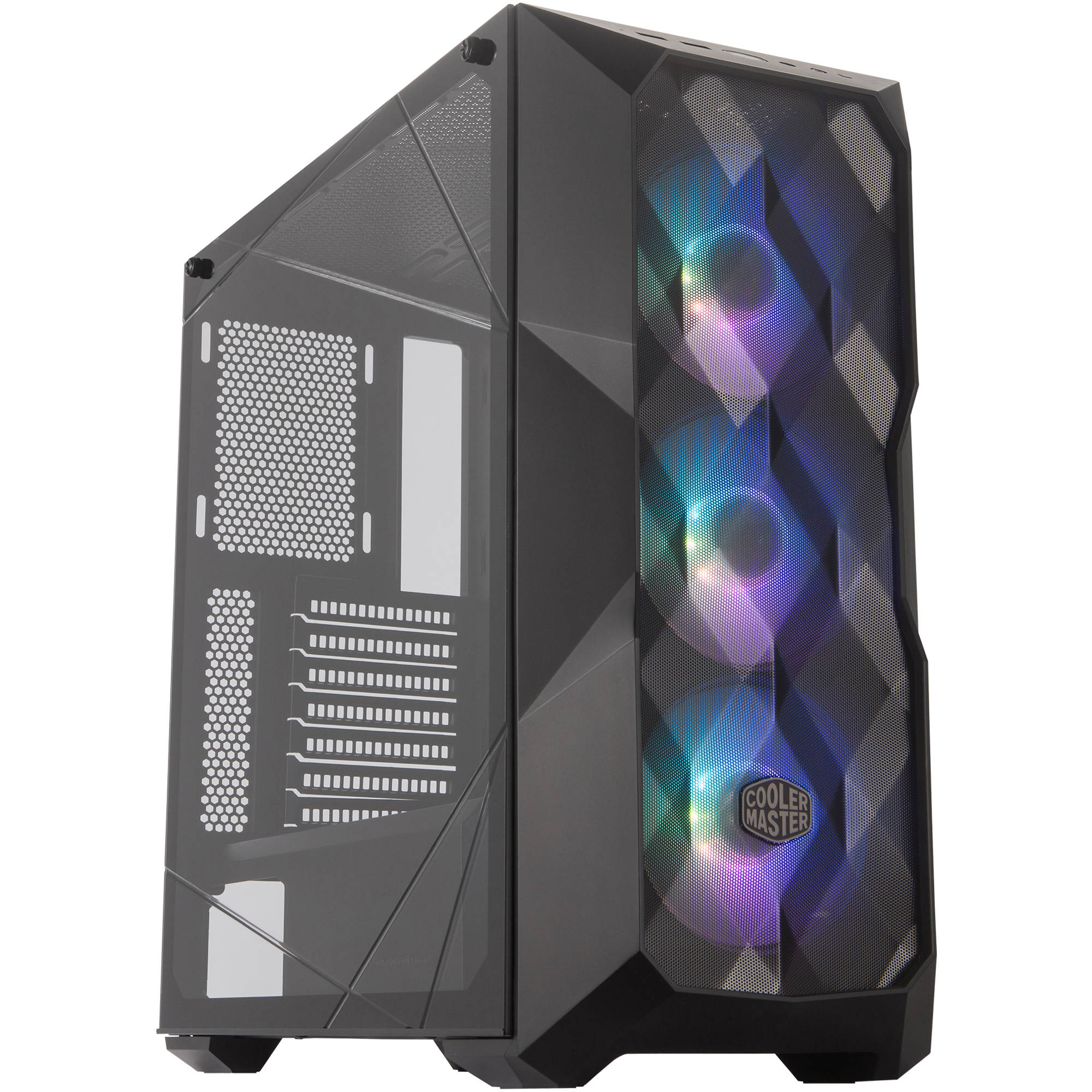 From start to finish, this endeavour included:
assessing my system requirements
researching compatibility for all the parts
scouring user reviews
comparing component market share
poring over user benchmarks
shopping for the domestic best prices on the market
cross-comparing international options
eventual build assembly and Windows installation
troubleshooting and bread-boarding (oh, this was by far the most torturous step)
It was all worth it in the end. Engaged and invested, I pushed through the rookie mistakes, errors and blank screens of despair – coming out of the experience a slightly more seasoned technology specialist.
Included below are purchase links and prices paid (all with free shipping). For the current lowest prices of individual components, head to staticice.
I bought the RX 580 initially as an upgrade on my old build (before I decided to build a new desktop). I'd considered the RX 570 but eventually settled on the beefier RX 580 because it cost only ~30$ more. At the time it was the best upgrade option that wouldn't bottleneck my FX-8320 CPU. With the new build I'll upgrade to either a RX 5600 XT or RTX 2060 Super for lower 1440p bottleneck, but currently it's doing just fine.
The Ryzen 3 3300X processor (RRP ~$200AUD) has suffered from stock shortage everywhere in 2020, for good reason. Heralded as the new budget gaming champion, 2020 truly has been AMD's year. I just couldn't justify the 30-40% mark-up from Australian sellers, eventually sourcing it from NZ for $207AUD from PBTech (free shipping). Currently it's marked up to $295NZD, and (surprise!) out of stock. The included stock Wraith STEALTH Cooler is sufficient and I see no need to upgrade.
The last (but not least) important upgrade to note: retiring my snail-like HDD for a Crucial P1 1TB M.2 SSD as my Windows OS drive. This is still the best M.2 NVMe SSD 1TB option for most builds (you'd be forking out extra $85 for an Adata XPG SX8200 Pro, or $110 more for a Samsung 970 EVO Plus). It'd been high time for me to switch over to NVMe SSD, and the improvements in performance cannot be overstated. Lightning fast read/write speeds, and greatly reduced boot time (under 30 seconds, compared to 1min+ on my HDD).
While I certainly wouldn't recommend this DIY project to everyone looking for a new desktop, I've always felt like I couldn't call myself an "IT Professional" without building my own PC at least once. In the months following this project, I would build 2 additional custom desktops for family – bringing my total to 3.
(Price: $599AUD – final price $540AUD with upsized 10% cashback, free shipping. Current price is largely unchanged: Kogan's $469 deal won't reappear anytime soon.)
While I could have included this peripheral with the PC build, this exquisite display deserves a slot all on its own.
By far the most affordable 34-inch Ultra-wide monitor on the market, Xiaomi really outdid themselves this time. With a 21:9 ratio, this 16.7 million colour display also sports a 4ms response time and 144Hz refresh rate.
This monitor is an absolute dream to behold. Before this purchase I had a dual monitor setup – after going ultra-wide, you can never go back. The change between 75MHz to 144Mhz cannot be understated, though admittedly for gaming more than anything else.
The visual real-estate of an ultra-wide means I can multitask to my heart's content, without a dividing line in the centre (first world problem, I know). It has also brought ergonomic benefits, alleviating my tech neck which was partly caused by always facing the main monitor on my left.
As a top mid-tier GPU, the RX 580 has performed better than expected with this absolute beast of a display. Gaming becomes an entirely different experience, with the giant FOV making virtual worlds more immersive than ever before.
I've found myself scouring the net for films and TV shows filmed in 21:9 ratio – watching The Mandalorian in all its visual glory has been a key highlight during lockdown. This 34″ display is my baby, my pride and joy.
There are better ultra-wide monitors. But in terms of value per dollar and equal specs, nothing comes even remotely close.
Kogan's $399 34″ and Samsung's 34″ SJ55W (was $599 *now $499) offerings are both limited by their 75Hz refresh rate. Further up the price ladder, Ultrawide monitors range anywhere from $700-$3,600+.
I've decided to count these two products as one 'purchase' on this list. I'd considered this option but decided to make my own pairing – with a decidedly superior 20-in-1 multitool – as my EDC (every day carry).
(Price: $23AUD free shipping, $10AUD on Ebay)
Update: As it turns out, the "RuoFeng" brand I purchased from on Amazon is nothing more than a U.S. reseller of generic products. Here's the same product on ebay for under $10 (AU stock). At least shipping was free and I didn't pay $125USD.
This year I decided to do away with the bulkiness of my continental leather wallet, attracted to the minimal form factor of these new slim carbon fibre wallets I'd seen circulating online.
Most of these carbon fibre clip wallets are largely identical – some offerings may include an additional compact key holder or multi tool. I opted for the cheapest option on Amazon with no visible branding.
This wallet comes with built-in RFID blocking (the reason it's included on this list). I previously used RFID sleeves (<$2 on ebay), so regaining the convenience of pulling out an unsleeved credit card was very much welcome.
The wallet can hold a maximum of 12 cards, or 30 bank notes. It also features a clip that can be attached to the waistline of your pants, or used to hold bank notes. Some product listings report a 15 card max capacity.
I'm mostly satisfied with this wallet, but I have on one occasion encountered a problem with the "C-shape design". One day when I was running up a hill, the clip loosened and swung, causing all of my cards to fall out onto grass in the pouring rain.
Ever since this instance of misfortune, I've kept it in my pants.
(Price: $23AUD, free Int Shipping. Reflects current pricing.)
If there's anything my time in Scouts has taught me, it's that it pays to be prepared. Like a ninja, it's best to have a little extra up your sleeve.
Small but mighty, this nifty multi-tool fits 20 different tools in a compact package. Made of 4x treated stainless steel, it is very durable and very hard to bend. This TSA-approved quality build weighs in at 35g.
The updated Ninja 2.0 multi-tool offers an additional mirror and nail filer. It also includes:
Inch and centimetre rulers
6 Hex head nuts and bolts (#2, #4, #6, #8, #10, #12)
Bottle opener, can opener, letter opener, nail puller & box opener
4 Screwdrivers (Phillips, Flat Head and Eye Glass Screwdrivers)
There's also a 'cell phone stand' that requires you to insert a card in the horizontal slit. It does work. Just not very well.
The same could be said of any of the other 19 tools. While it certainly won't outperform dedicated tools, it'll get the job done if you have nothing else on hand.
The inclusion of the nail filer presents potential issues with storage. Friction can cause the abrasive surface to wear down whatever material it is placed against.
While a plastic storage sleeve is included with this option, it doesn't sit flush with the carbon fibre wallet. For this reason I've kept the protective adhesive on both the nail filer and mirror until needed.
Lastly, the Ninja 2.0 can also be used as a last resort self-defense option. While not explicitly stated in the product description, having a piece of solid steel with jagged and pointy edges is better than being empty-handed in a dicey situation. For a better grip, palm it and curl your index and middle fingers into the bottle opener opening. Just don't bring it to a knife fight.
(Price: $41AUD, free shipping. Reflects current pricing.)
Like most people during the lockdown, spending more time than ever at home has led to new levels of stress. I began researching natural ways to destress, and quickly realised there's an essential oil for virtually every ailment:
I ordered ASAKUKI's 700ml LED essential oil diffuser along with an assorted essential oils pack.
Set it and forget it: add a few droplets of your essential oil of choice, fill with water, turn it on – and you're on a journey to better health.
You can run a 1, 3 or 6 hour timer, or just have it 'on' – there's also an auto-off safety switch which works exactly as intended. I usually use the 1 or 3-hr setting, and won't bother turning it on if humidity is over 50%.
The oils I use most regularly are Lavender, Peppermint, Rosemary, Lemongrass and Tea Tree. Personally I find the smell of Ylang Ylang unbearable on account of its overwhelmingly heavy 'fragrance'.
I'm typically skeptical whenever I see words like 'wellness', 'holistic' or 'natural aromeopathy' – it conjures images of self-proclaimed spiritualists, crystal healing and (my favourite) 'energy medicine'.
But I do believe in science.
All the included links to oils and their benefits are from Healthline and WebMD, both of which present evidence-based medical reviews, fact-checked and receiving consultation from medical professional panels and industry experts.
Look, I don't believe essential oils can 'cure covid'. Companies will always target the wallets of the gullible, but I can attest to the benefits of the oils I've used so far.
---
After researching recommended lengths for blog posts I've decided to end 2020 with a big one: 2,500 words. A good deal of time was spent writing, editing, and cutting lean my words.
If you're reading this I hope this post sparked interest, entertained or informed you in some way. I will keep writing and improving my craft.
Here's to 2020 and the change it's brought. Let's make 2021 better.
Happy New Year!
-TechNeckNick